At Thursday's school board meeting, Darrell Colbert, Sr., a Beaumont ISD graduate, was approved 5-2 as the high school team's next coach.
Darrell Colbert was born and raised in Beaumont, Texas. He was a prep star at Beaumont Westbrook high school and went on to a record-setting gridiron career at Texas Southern University (TSU) in Houston, TX, where he earned his Bachelors degree.
TSU Football Hall of Famer Darrel Colbert returns to his alma mater as the team's director of football operations.
 
One of the best ever to don the maroon and gray, Colbert lettered four years (1983-86) under former head coach Lionel Taylor and was one of the first teams in the SWAC to emphasize the pass. Colbert was one of the top wide receivers in the country during that span as he finished his career as TSU's all-time leader in receptions (215), touchdowns scored (32) and is second all-time in receiving yards (3,177). He is also among the top five career receiving leaders in the SWAC as he and teammate Donald Narcisse held the NCAA Division I-AA record for two players with the most career passes (420) until 2006. Colbert was named the 1983 SWAC Freshman of the Year and is a four-time All-SWAC honoree. He was also named MVP in the first Labor Day Classic game against Prairie View A&M in 1985.
 
Colbert played five years of professional football after leaving TSU. He played for the NFL's Kansas City Chiefs from 1987-88 and was the only rookie to earn a roster spot before moving on to play with the New Orleans Saints. He ventured north of the border and participated in the Canadian Football league (CFL) with the British Columbia Lions and the Edmonton Eskimos before concluding his career with the San Antonio Riders of the World League of American Football.
 
Colbert would finish as the team's leading receiver with 464 yards and second on the team with 33 receptions in addition to holding the team's longest play from scrimmage in 1992 with a 63-yard catch.  He returned to Houston after his retirement and served as a firefighter before returning to TSU as the team's wide receivers coach during the 2009 and 2010 campaigns.
 
A native of Beaumont, Texas, Colbert attended West Brook High School and was a member of the 1982 5A State Football Championship team, coached by the nephew of former TSU head coach Alexander Durley. Colbert has been married to the former Jocie Chaisson for 29 years and is the proud father of daughters Dakeemia (32), Jazmyne (28) and one son, Darrel Jr. (23). They also have two nieces, Adrianna and Ashley.
THE COLBERT FILE    
 
Hometown:
Beaumont, Texas
College:
Texas Southern (1986)
Wife:
Jocie
Children:
Dakeemia, Jazmyne, Darrel Jr.,
Adrianna (Neice), Ashley (Neice)
2019
Texas Southern University
Director of Football Operations
2009-10
Texas Southern University
Wide Receivers
While at TSU, Darrell became one of its all time leading receivers.  He was inducted into the TSU Hall of Fame in 2010:
#1 All-Time Leader TSU history-    215 Receptions
#2 All-time TSU history-             3,177  Receiving Yards
#3 All-Time TSU history-                 33  Touchdowns
Interestingly, he was not drafted coming out of college but was signed as a free agent with the Kansas City Chiefs, where he played from 1987-1988. Colbert was the only rookie to make the team in 1987.
From Kansas City, Colbert went on to the Canadian Football League where he played for the British Columbia Lions and the Edmonton Eskimos.
In 1992, he was drafted by the San Antonio Riders of the World League of American Football (WLAF), which served as a farm system for the NFL.
Following his retirement from pro football, Colbert became a Houston Firefighter.
Never straying far from the game he loves, Colbert served as TSU's Receivers Coach from 2009-2010. He guided one of the most prolific passing offenses in the nation, winning the Southwestern Athletic Conference (SWAC) Championship in 2010.
He continues to give back to the community not only through his work as a firefighter, but as a teacher, mentor, and coach.
Colbert also hosts position-specific camps where he teaches and coaches the specific fundamentals, skills, and mindset needed to be successful not only in football but in life.
Darrell has been happily married to wife Jocie since 1990. He is the proud father of one son, Darrell Jr., and daughters Jazmyne, and Dakeemia.
SAI is pleased to have Darrell Colbert on-board as an integral part of our team. In his role as Director-Individualized Training and Camps, Colbert will organize, oversee, and market SAI's efforts in the areas of position-specific training and camps in the US and internationally.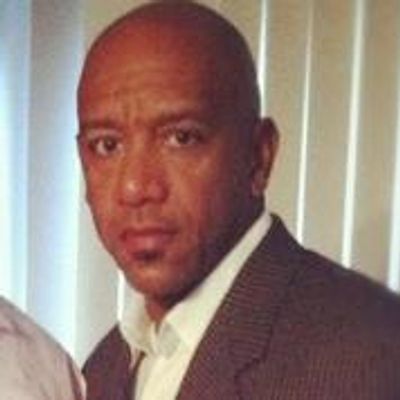 Copyright © 2018 SAI Today – All Rights Reserved.